Kinetech offers a vertically integrated growth stack of products, managed services & enterprise support. Capable in a silo, seamless when used together.
Excel at Digital Transformation
Start with a conversation. Incubate an Idea. Deploy w/ Kinetech
Executives recognize the onslaught of competition and are embracing the notion of digital transformation. However, there is no consensus on what that entails. While cloud migration, marketing automation, and big data have gathered momentum in recent years, many executives are grappling with "what does digital transformation mean for my business?"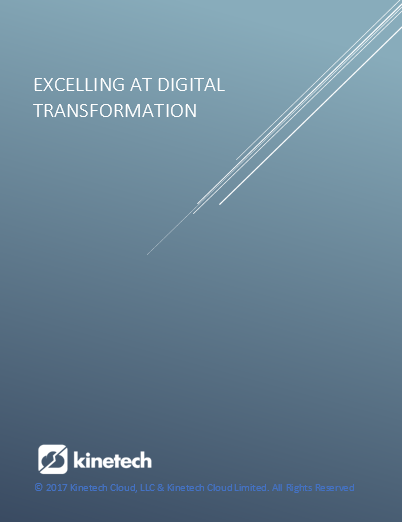 "A complex system that works, is invariably found to have evolved from a SIMPLE SYSTEM that WORKED. A complex system designed from scratch never works, and cannot be patched up to make it work. You have to start over with a simple working system."

— John Gall's Law - 1975 | General systemantics : an essay on how systems work, and especially how they fail...
UNLOCK YOUR BUSINESS POTENTIAL
The Digital Transformation of businesses has begun.
Leverage The Kinetech Cloud & Mendix (aPaaS) Platform to transform ideas into applications. Designed for Business & IT collaboration, propel your business forward with innovation while we handle the technical details.
Generate Return on Investment (ROI) in 12 Months or Less
Trade High-IT CapEx for predictable OpEx through contract structure & new operating model
Develop YOUR dashboard - every business needs a scorecard
Innovate with web & mobile apps to capture new opportunities
Extend legacy systems, integrate / build a service layer for your enterprise
Streamline processes and automate repetitive workflow
Leverage Agile project management to drive results
Visual application development achieving 6x higher productivity
1-Click Deployment for fast, yet controlled release management
Central application management for efficient operations
Mobile, Cloud, API 1st - Drive innovation for your business
Align interests through structured contracts & professional partnerships to drive results.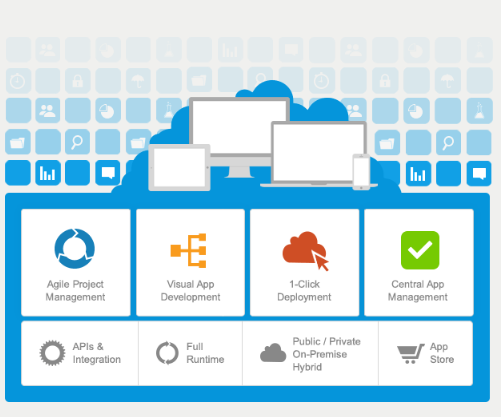 Image Courtesy of Mendix - The App Platform - 2017
The lessons learned from the most innovative companies in the world are that you must continue to reinvent yourself around your core value offering. Digitizing services, products, & operations with Enterprise Infrastructure & Innovative Software is clearly becoming a differentiator for our clients.

— M. Guido | CEO Kinetech Cloud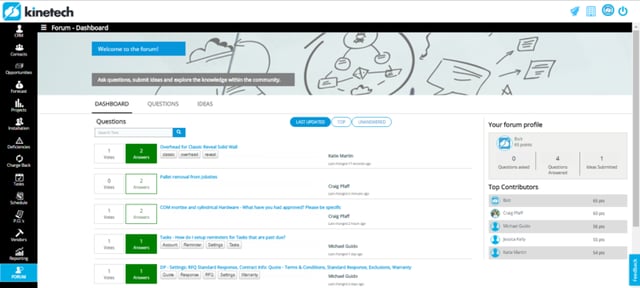 COLLABORATE W/ PEERS TO DRIVE FUNCTIONAL REQUIREMENTS
Forum to Crowd Source ideas & share instituional knowledge
Visual Modeling eliminates confusion
Standardized Infrastructure accelerates innovation
Open, Cloud-native architecture for cost containment
Encrypted & Secure: Nightly, weekly, & monthly backups w/ distributed open-architecture & enterprise security (including dual factor authentication
AGILE DEVELOPMENT & INFORMATION TECHNOLOGY