Kinetech digitizes paper process for City - expected return on investment is over 100% in less than 12 months.
City of San Antonio - Department of Human Services
Kinetech collaborated with the City of San Antonio and applied our Digital Execution Strategy within the Department of Human Services to digitize a paper-based application for utility (power & water) assistance. The program is available for San Antonio residents within 125% of the federal poverty line.
The application was developed in six (6) weeks and is expected to generate a 100% or more Return on Investment (ROI) for taxpayers in the first 12 months.
Richard Keith - Assistant Director: Department of Human Services
PATH TO DIGITAL TRANSFORMATION
The Digital Transformation of government has begun.
Background - Slides 1-5
Context - Slides 6 - 10
Digital Transformation: Slides 11 - 17
Future Development: Slides 18 - 22
The DHS Utility Credit is available for San Antonio's most vulnerable citizens, those living within 125% of the federal poverty line. The digital solution designed by Kinetech removes barriers to apply and improves the overall customer experience through accessibility (available 24/7 Vs. 8 am -5pm), automated notifications, and visibility into processing.
Background
DHS & Kinetech Announce Agile Collaboration
Kinetech takes customer service and customer experience (UX) into consideration, reducing friction in the application process via:
Accessibility: Available 24/7 any web-enabled device vs. M-F 9-5 (WVC Office Hours)

No longer need to photocopy documentation (submit digital picture).

Automated notifications & self-service portal vs. no way to update clients
Watch local coverage about Kinetech's selection into the CivTech program.

Enterprise Security
Securing your digital investments
Kinetech takes security very seriously. We leverage enterprise infrastructure leader Amazon Web Services (AWS) and can provide SOC-1 and SOC-2 documents (certifications from a third party auditor that ensures the physical location of your data / application is physically secure) upon request. Nightly backups are made and distributed to geographically disperse locations for redundancy.
Application security includes: identity management, device-side authentication, user and role-based access and cloud security, including intrusion detection. Kinetech can provide tailored security, by user-role, down to attribute, allowing clients unparalleled flexibility.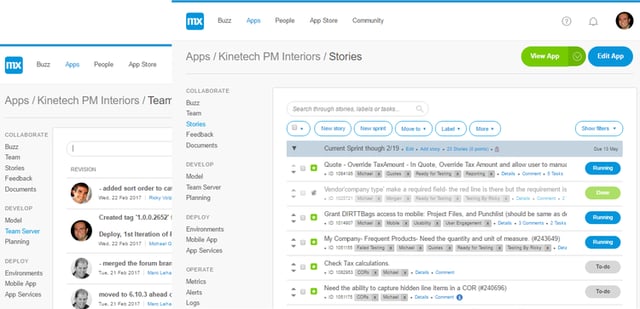 AGILE Delivery
Collaborate w/ Stories. Manage development w/ Team Server. Iterate w/ Feedback
Collaborate with us while we develop & deploy from the Cloud Portal:
Set up your project and team
Capture, refine and prioritize user stories
Prioritize development, plan sprints, & monitor progress
Utilize social collaboration tools for better business communication
Continually iterate applications through direct user feedback loops
GLOBAL AVAILABILITY
As-a-Service: Kinetech Engineers + Enterprise Infrastructure (AWS)
Kinetech covers cloud technology so that you can focus on prioritizing needs.
Deployed on AWS, Azure, & Public / Private Clouds
Cloud native architecture for web scale applications
AWS - Simple Secure Storage (S3) for enterprise file storage
Automatic deployment on standardized containers
High level of platform security
Optimized for performance
Designed for scalability
Support of Disaster Recovery
Built on open technology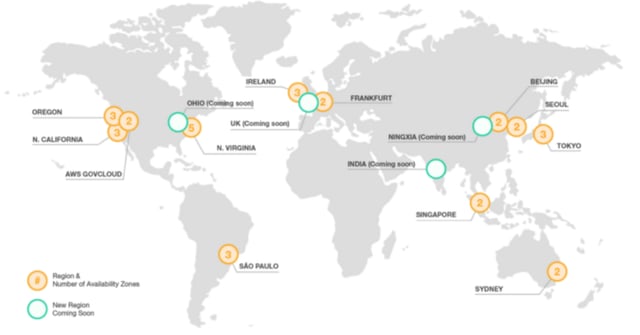 Image Courtesy of Amazon Web Services
CERTIFIED EXPERTS
Kinetech Engineers are responsible for some of the most complex Mendix implementations
Gold Sponsor - Mendix World
Tech Titan Award Winner - 2015: San Antonio Business Journal
Kinetech Systems Architects are Mendix MVPs and certified Experts
Experienced team of U.S. & U.K. Mendix developers
Strategy Consulting & Operational Excellence
Mendix Blogger of the Year 2013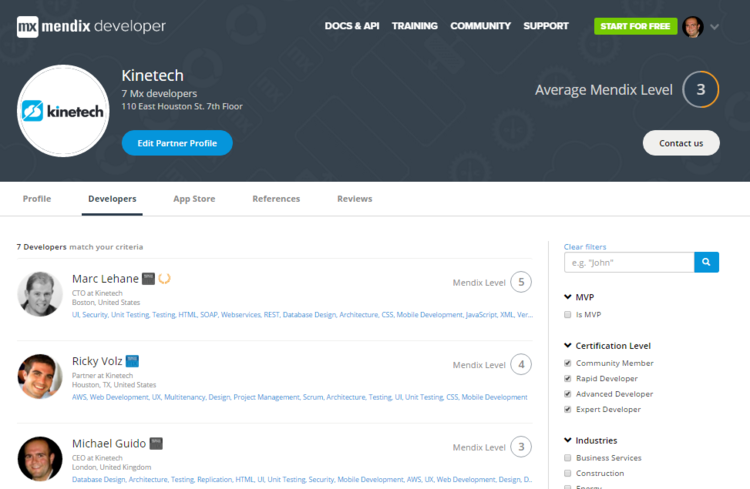 WE PARTNER WITH INDUSTRY LEADERS