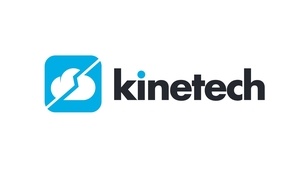 Kinetech PM: Interior Construction is an application developed and supported by Kinetech for the distribution partners of DIRTT Environmental Solutions Ltd. ("DIRTT"). DIRTT is a leading technology-driven manufacturer of highly customized interiors. Kinetech PM: Interior Construction was initially rolled out to our first distribution partner in January of 2015, and has since been rolled out to over 50 distribution partners in the United States (18 states) and Canada (3 provinces).
We continue to develop and release new functionality to our clients, and work with them to identify the business needs that help to define development priorities and guide general application development.
CHALLENGE
The challenges and missed opportunities encountered by all of our distribution partners are consistent across the network, spanning over a dozen industries, various geographical locations and both large and small organizations. While the larger distribution partners (in terms of headcount and annual sales revenue) do have more noticeable challenges to overcome, that is largely the result of their general size rather than a characteristic unique to them or their management procedures and capabilities.
If more Architects, Engineers, Contractors, and PM's jumped on board with the program, Kinetech has the potential to be the standard in how project information is shared, in the way AutoCAD and Revit set the standard for creating and sharing Construction Documents.

— Mark Abry of AOS, Designer & Project Manager
These realities consistently resulted in the following challenges:
Lack of CRM tool, and thus an inability to properly track leads, repeat business, opportunities and forecast sales and performance
Lack of project management tools and best practice processes, and thus inconsistent project management processes and standards
Lack of mobile components necessary to ensure a success installation in the field
Time consuming, error prone and inefficient order entry and deficiency processes

Version control issues resulting from several versions of the truth, as well as a lack of adequate and streamlined data and file management, governance and security capabilities and standards

Lack of real-time financial and performance based reporting and analytics
No shared single point of record or processes for key stakeholders, including distribution partners, subcontractors, clients and vendors
Inefficient means of generating documentation requested by clients, senior management, vendors and subcontractors
No means of automating key processes, including but not limited to: Pay Applications, Quoting, Scheduling, Ordering, RFIs, Submittals, Transmittals, Change Orders, Deficiencies and Billables, Project Close Out, Task Management, etc.
WHAT GETS MEASURED GETS DONE
CEO - Shelby Russ discusses their investment in Kinetech PM and the efficiency the SaaS solution has driven across their DIRTT business.
DIRTT Champion - Rebecca Cooley discusses how Kinetech PM helps with everything that happens after an order is submitted including: RFIs, Submittals, Project Scope Form, Change Orders, and more in one consolidated view.
KINETECH PM: IT'S A GAME CHANGER
Principal Randy Saville discuss the immediate Return on Investment (ROI) recognized from Kinetech PM: Interior Construction by delaying the hire of a full time employee.
Project Manager Chase Thuente discusses how a project manager's ability to manage multiple projects simultaneously has grown exponentially since utilizing Kinetech PM.
SOLUTION
Kinetech PM: Interior Construction – is a web & mobile solution with the following integrated components: CRM, project management, order entry, issue identification, resolution workflow and project closeout. The most important and critical project management capabilities required to ensure a successful installation are also available via any mobile device.
Kinetech PM: Interior Construction is a custom designed and developed application for our distribution partners that combines best practice CRM and Project Management tools and processes with customized modules and workflows that meet the specific needs of our distribution network. We created the application to support a specific network of companies, while standardizing construction documentation with industry best practice. Doing so ensures both of our primary stakeholder groups are supported properly – our clients, the distribution partners, but also their primary vendor, DIRTT.
More than time, it saves my sanity! Without Kinetech I would be swamped in forms and information.

— Craig Pfaff of Parron Hall, Project Manager
While we welcomed our first distribution partner to the Kinetech family well over a year ago, our development of new functionality and continued optimization has only accelerated. Kinetech PM: Interior Construction is continuously evolving, with the changing needs of our clients.
RESULTS
Kinetech PM: Interior Construction offers the following key benefits:
Integrated CRM & Project Management application that's proven to enhance the productive output per employees utilizing the application, thus containing head count and ensuring a more productive team
Mobile components that increase productivity from the field and reduce response times to vendors and clients alike
Reduction of repetitive data entry and translation errors
Automated outputs, both for internal purposes and for external vendors
Source of collaboration for internal project team, external vendors, subcontractors andinstallation crews
Enables real-time tracking and reporting of key project financial metrics
Standardized project management processes and documentation
Strong data and file governance and organization practices
Enterprise class hosting and infrastructure including support, security, performance optimization, disaster recovery, load balancing as well as other benefits
Never mind a weekly savings… We were ready to hire another PM before we adopted Kinetech. Our efficiency increased so much that we were comfortably able to defer the need for a new person for almost 6 months now. In terms of ROI, Kinetech has already paid for itself multiple times over

— Chase Thuente of Strategic Workspaces, Project Manager
Kinetech PM: Interior Construction is the embodiment of agile application development. With over 2000+ functional commits, Kinetech PM clearly evolves as our client's needs change.