Kinetech offers a vertically integrated growth stack of products, managed services & enterprise support.
EMBRACE YOUR BUSINESS POTENTIAL
Leverage The Kinetech Cloud & Mendix (aPaaS) Platform to transform ideas into applications. Designed for Business & IT collaboration. Innovate faster while we handle the technical details.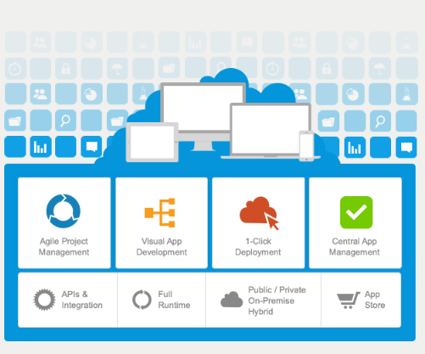 UNLOCK INNOVATION
The Digital Transformation of businesses has begun.
Generate Return on Investment (ROI) in 12 Months or Less
Trade High-IT CapEx for predictable OpEx through contract structure & new operating model
Develop YOUR dashboard - every business needs a scorecard
Innovate with web & mobile apps to capture new opportunities
Extend legacy systems, integrate / build a service layer for your enterprise
Streamline processes and automate repetitive workflow
Leverage Agile project management to drive results
Visual application development achieving 6x higher productivity
1-Click Deployment for fast, yet controlled release management
Central application management for efficient operations
Mobile, Cloud, API 1st - Drive innovation for your business
Align interests through structured contracts & professional partnerships to drive results.

Enterprise Security
Securing your digital investments
Kinetech business engineers leverage the Mendix platform to drive results. Kinetech offers comprehensive security as defined by ISO and ISAE. Application security includes: identity management, device-side authentication, user and role-based access and cloud security, including intrusion detection.
VISUAL MODELING
Application development in real-time
Kinetech business engineers leverage the vidual-modeling to drive results. Visual modeling results in 6x higher productivity in development for:
Domain model for entities and associations
Microflows for application- and process logic
UI model for responsive design
Security layer for application and module level security
Consume & expose SOAP and REST-based web services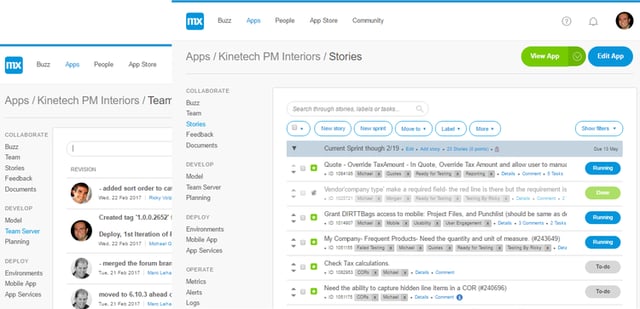 AGILE Delivery
Collaborate w/ Stories. Manage development w/ Team Server. Iterate w/ Feedback
Collaborate with us while we develop & deploy from the Mendix Cloud Portal:
Set up your project and team
Capture, refine and prioritize user stories
Prioritize development, plan sprints, & monitor progress
Utilize social collaboration tools for better business communication
Continually iterate applications through direct user feedback loops
GLOBAL AVAILABILITY
As-a-Service: Kinetech Engineers + Enterprise Infrastructure (AWS)
Kinetech covers cloud technology so that you can focus on prioritizing needs.
Deployed on AWS, Azure, & Public / Private Clouds
Cloud native architecture for web scale applications
AWS - Simple Secure Storage (S3) for enterprise file storage
Automatic deployment on standardized containers
High level of platform security
Optimized for performance
Designed for scalability
Support of Disaster Recovery
Built on open technology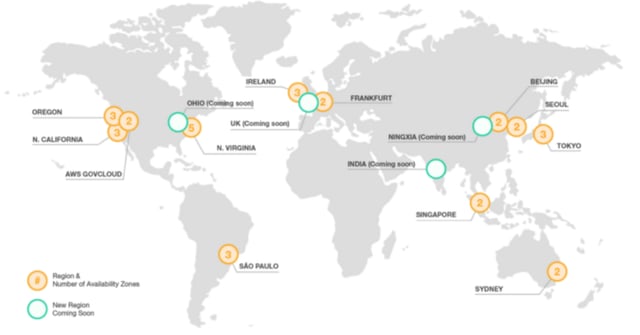 Image Courtesy of Amazon Web Services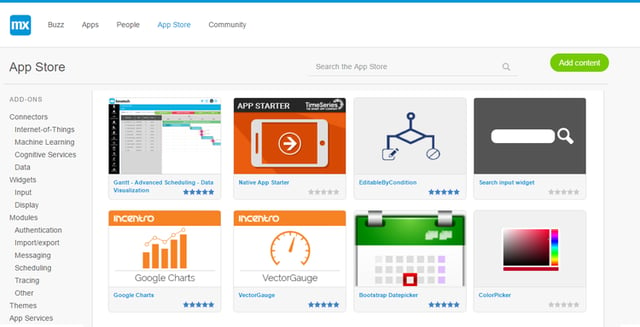 APP STORE - WIDGETS
Hundreds of building blocks to get you out of the gate.
We avoid technical debt by integrating pre-built, plug & play widgets
Partner solutions for specific verticals and domains
Functional and technical building blocks to speed up development
Integrated with GitHub for open source components
Connected with the Mendix Business Modeler for drag & drop use
App Services for micro service architecture
Configurable as Private App Store
CERTIFIED EXPERTS
Kinetech Engineers are responsible for some of the most complex Mendix implementations
Gold Sponsor - Mendix World
Tech Titan Award Winner - 2015: San Antonio Business Journal
Kinetech Systems Architects are Mendix MVPs and certified Experts
Experienced team of U.S. & U.K. Mendix developers
Strategy Consulting & Operational Excellence
Mendix Blogger of the Year 2013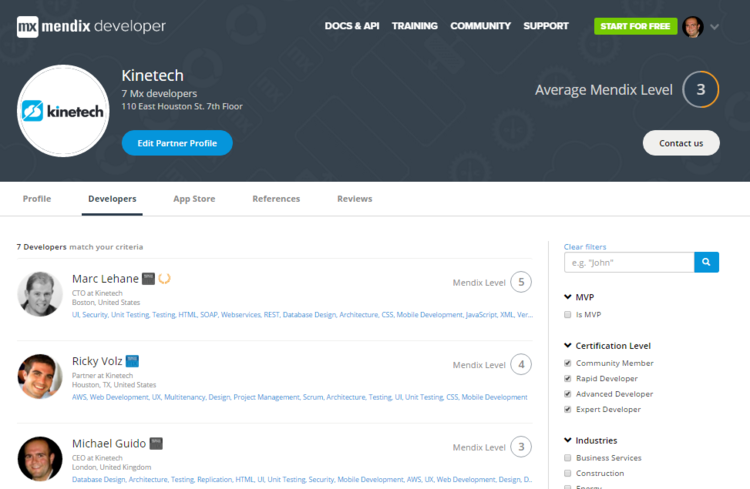 WE PARTNER WITH INDUSTRY LEADERS