Strategic Acquisition Boosts Kinetech's Low-Code Solutions Portfolio
Kinetech has acquired Low-Code Integrations, a privately held company specializing in enterprise Mendix solutions. Financial terms were not disclosed.

Kinetech, the leading US-based Mendix expert and low-code solutions and services provider, is pleased to announce the acquisition of Low-Code Integrations. Jeff Watts, Founder and CEO of Low-Code Integrations, has joined the company as a Director within Kinetech's Enterprise Services team. With the strategic acquisition of Low-Code Integrations, Kinetech has further extended its lead in North America with 10+ Mendix-certified experts on staff.
"I'm thrilled to join Kinetech at this pivotal moment in my career. After closely collaborating with the Kinetech team for the past 6 months, I already felt like a part of the team. I'm eager to integrate the Low-code team into Kinetech and provide our long-term clients with the skills, resources, and experience that the top US Mendix Partner has to offer. It's a win on all sides, and I look forward to leading the team through this period of immense expansion" - Jeff Watts, Director Enterprise Services at Kinetech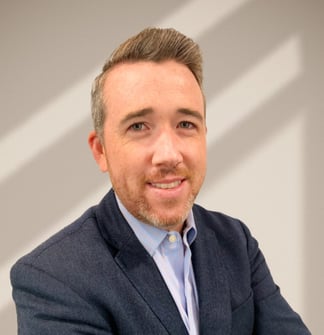 Jeff is an expert-certified Mendix developer, and highly regarded consultant for enterprise solutions. Beginning with a bootstrapped IT Services business that resulted in a successful exit in 2018, Jeff founded the consulting firm Low-Code Integrations shortly thereafter. Jeff focused on serving an industry leader renowned for its cutting-edge document technology and business solutions and has remained dedicated to a customer-first experience. Low-code integrations provides a deep understanding of customers' needs and is skilled in the low-code delivery of solutions to meet those needs, ensuring true value-add for both the customer and solution provider.
"I am thrilled to welcome Jeff and the Low-code integrations team and customers to Kinetech. He brings with him a wealth of experience both as an expert Mendix engineer and as an experienced consultant who has successfully executed digital transformation initiatives with low-code. This acquisition complements our long-term strategy to bring on senior personnel with a proven track record of delivering low-code solutions at scale." - Ricky Volz, Partner and Industrial Sector & Enterprise Services Lead at Kinetech.
Kinetech, a leader in low-code solutions in the United States, specializes in custom software solutions for the financial services, industrial, and public sectors. With over a decade of successfully delivering low-code solutions with Mendix, Kinetech continues to lead organizations as they transition from buyers to builders of software solutions. The addition of Jeff and the Low-Code integrations team further expands Kinetech's capabilities and commercial opportunities.

With the acquisition of Low-Code Integrations, Kinetech embarks on the next phase of expansion and innovation with low-code and the Mendix platform. This acquisition underscores Kinetech's commitment to delivering unparalleled expertise and value to its clients.

For those interested in learning more about Kinetech's low-code solutions and collaboration options please visit www.kinetechcloud.com or get in touch through Kintech's Contact Us page.