Kinetech Fintech Cloud: Modern Banking Software
Cloud native applications for banks, credit unions, originators, and innovators - future proofed with low-code. Offer fiduciary compliant investment advice / education, regain control of your digital experiences, incorporate new technology (AI/ Machine Learning), extend core systems, control origination workflows, audit diligence performance, and more.
Banking Solutions Future Proofed with Low-Code
The urgency to control digital experiences from onboarding to origination, digital investment advice to self-servicing, and back office operations has become imperative for financial service firms in today's market.
To solve these challenges you need a platform and partner that enhances experiences, lowers cost, improves agility, and accelerates speed to market.
You need Kinetech & our low-code approach.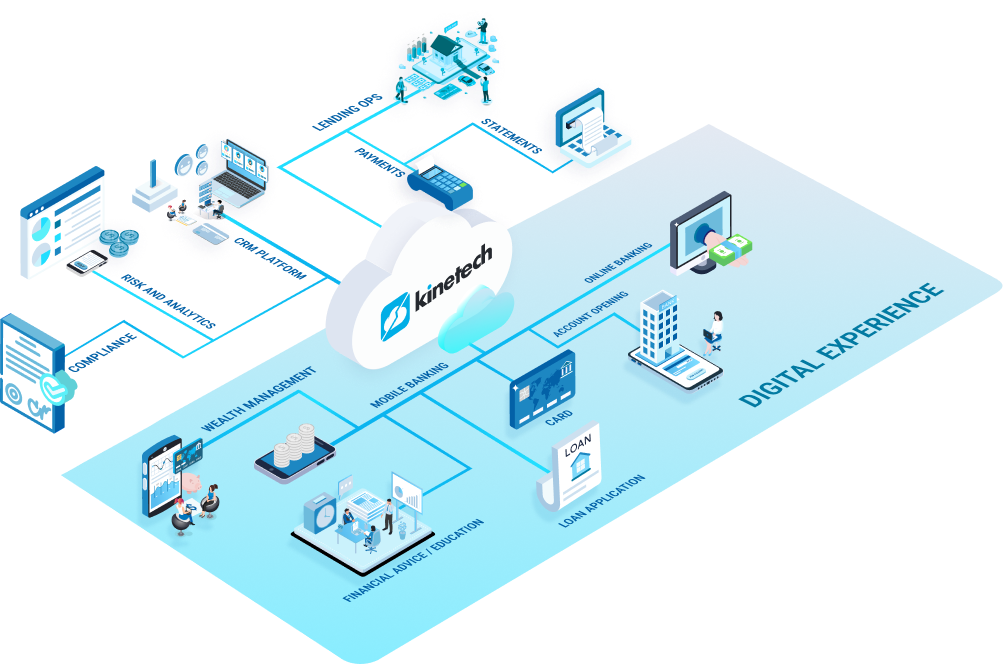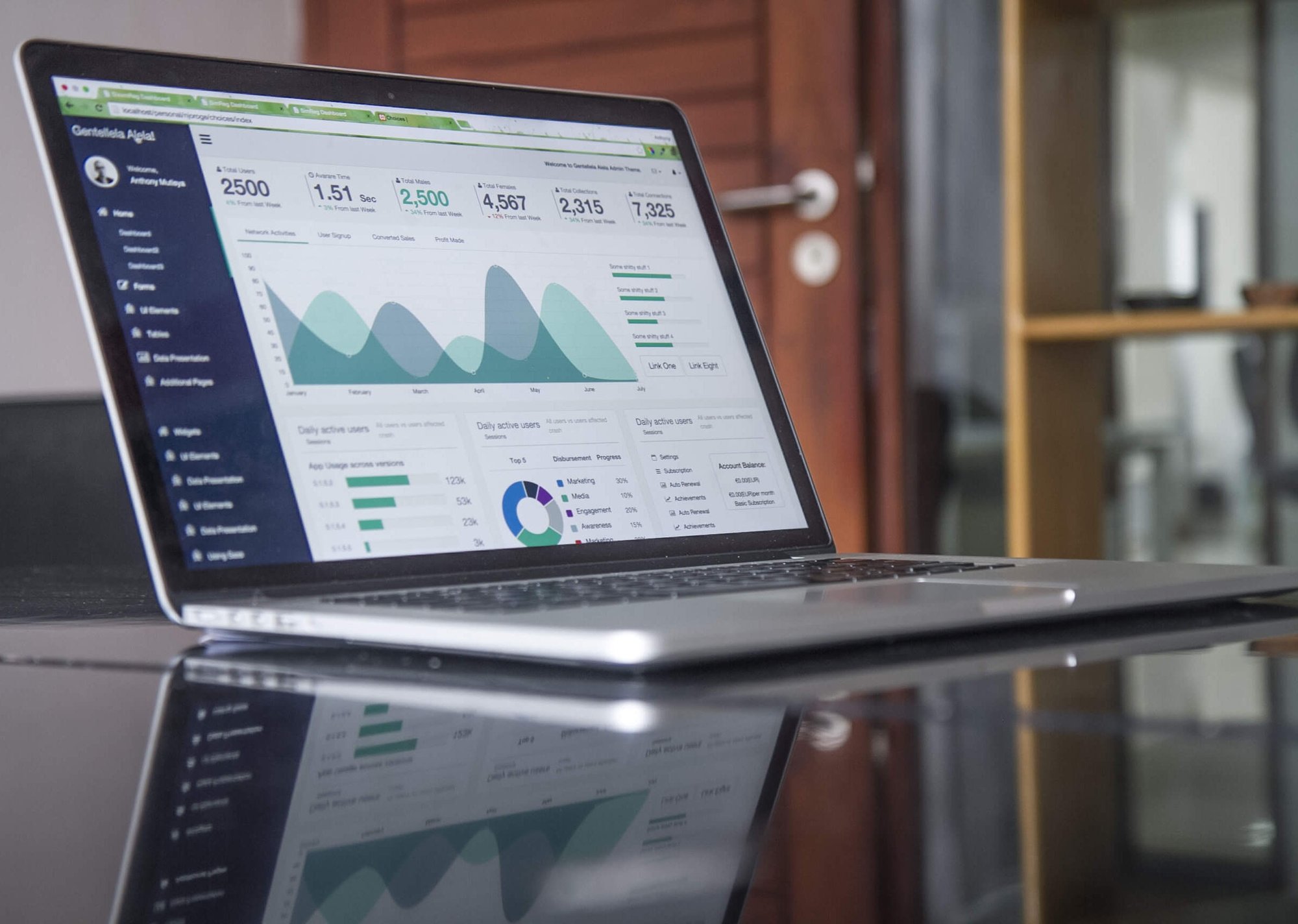 Fiduciary Financial Advice with GuidedChoice
Global liquid assets (wealth management) is expected to balloon to $320 Trillion USD by 2030, according to The Economist; putting an estimated $100 Trillion up for grabs.
Grow revenue and claim market share with retail investors by deploying your institution's branding with intelligent and automated fiduciary compliant financial advice & education.
Our financial advice and education services are based on Harry Markowitz Portfolio Theory and powered by GuidedChoice.
5 Things You Should Know About Low-Code for Financial Services Digital Transformation
Commercial Client Onboarding
Commercial client onboarding is one of the critical tasks in the banking industry, but remains challenging due to disjointed systems and outdated paperwork. Efficient onboarding is key for speed to revenue and customer satisfaction but implementation remains costly and slow - until NOW.
Deploy quickly, win market share, and accelerate time to value. When technology is equal, community and regional banks have the advantage.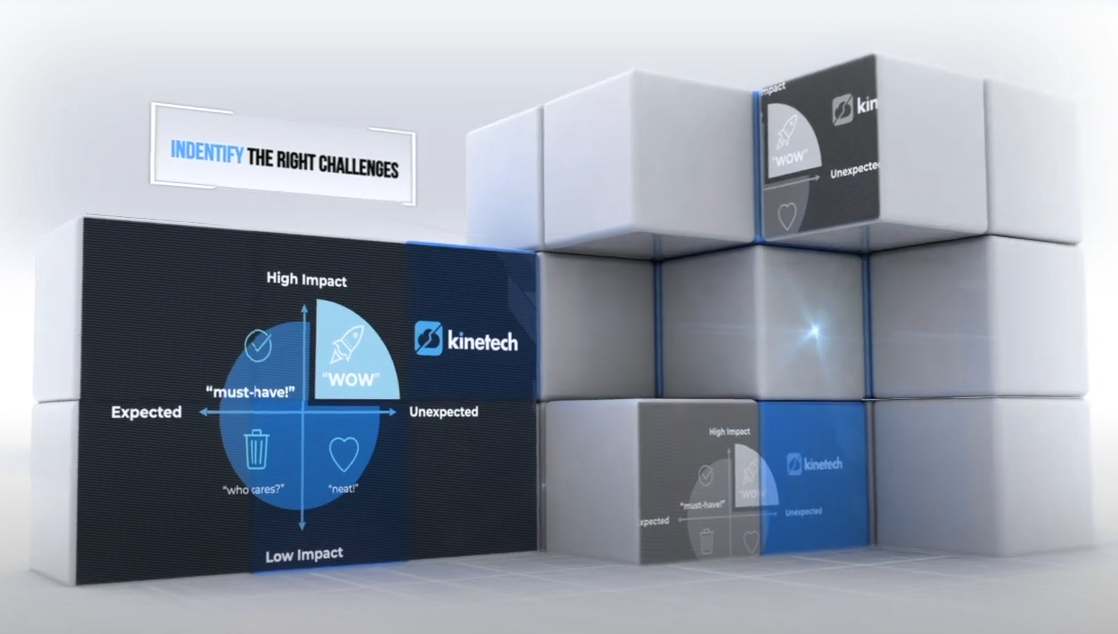 Compliance Complaint Tracking
If your bank is still using spreadsheets and emails to manage customer complaints, this solution is built for you. Easily integrate this purpose built application into your core system (Jack Henry Silverlake, Fiserv, or FIS) and save thousands of dollars in lost worker productivity.
The Composable Enterprise
Financial Services firms are under constant pressure to drive efficiency, create differentiated product offerings, and amazing customer experiences - all while staying in compliance. Mendix is the leading best of breed low-code platform - featured in the AWS re-invent keynote, and recognized by Gartner and Forrester as a proven option for most modernization projects.
Mendix allows you to build web and mobile applications, automate business processes, and improve digital experiences 5-10x faster than other methods with up to 70% fewer people. This results in a double compounding effect of (1) time to value and (2) less personnel required. Its cloud native / cloud agnostic architecture enables your organization to deploy future-proof digital applications in any public or private cloud environment.
Supercharge Your Digital Transformation: Your Path Success.
Kinetech's Mendix Enablement Practice is your strategic partner for unlocking the full potential of low-code digital transformation. With certified experts, a proven 4-phase execution strategy, and personalized support, we empower your organization to excel in the world of Mendix.