This summer I interned at Kinetech, a custom cloud solutions provider that offers a full suite of custom software development and consulting services on Amazon Web Services (AWS) and the Mendix platform. This includes strategy, design, implementation, and maintenance of "Software as a Service" (SaaS) solutions to clients in various industry verticals. My internship totaled 10 weeks and with a few internships under my belt, this one was the best by far.
Learning Mendix has been one of the toughest yet most rewarding aspects of the internship and I believe this is due to its steep learning curve. Previous to this internship I had zero coding experience, making me quite nervous when I learned that the internship would be heavy in Mendix development. After the case study I was still apprehensive, my knowledge of Mendix was minimal and I had no way to improve upon my experience due to owning a mac (the business modeler only runs on Windows machines). But after training with the Kinetech CTO, Marc Lehane (a Mendix VIP), I felt more confident going forward.
The key to Mendix is experience, and Kinetech's engineers have it in spades; they have contributed and developed some of the largest Mendix applications to date. My proficiency increased after a formal Kinetech training course focusing on Agile Development and through collaboration and experimentation with the Mendix Business Modeler on my own. The built in validations enhanced my development capabilities by ensuring the application is technically sound (though not necessarily bug free).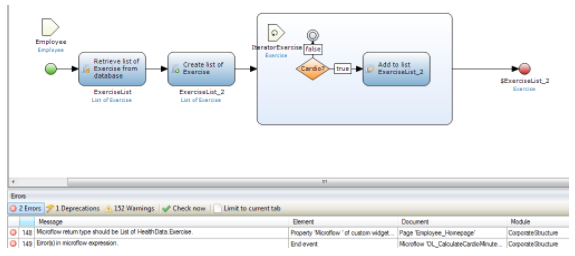 Mendix business modeler notifies developer that the return type is improper.
Read this blog for more information on development. Initially, I was stuck passing entities to a page. Now I have experience with data-visualization in addition to graphing pie charts, bar graphs, and time series from data captured through our application.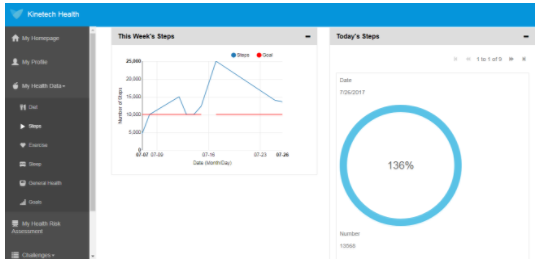 Kinetech Health App displaying trends in steps throughout the week
With the help of fellow interns and Kinetech engineers, I was able to solve these challenges by using the debugging capabilities within Mendix.
The San Antonio office is located at 110 East Houston Street. The prime location downtown enables employees to take a break from work and stroll along the riverwalk, which helps get the blood flowing after an intense development session.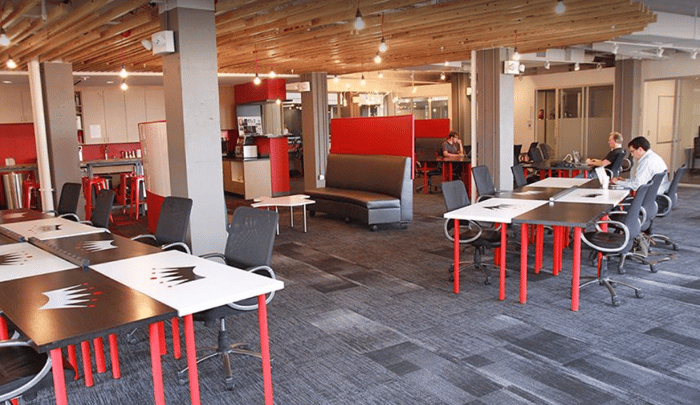 Kinetech HQ - 110 East Houston Street, San Antonio Texas
The open work space lends itself to agile development, where business engineers can easily collaborate with clients to visually build integrated web and mobile applications that help clients/companies improve their business processes.
Overall, working at Kinetech has been enlightening. Having frequent and informal interaction with the management team and working in a collaborative culture has been extremely satisfying. After witnessing their operations firsthand, it is clear why Kinetech is a Tech-Titan award winner and such a fast growing company.