Congratulations to our strategic partner Mendix for the recent recognition in the Q4 2014 Forrester Wave: Enterprise Public Cloud Platforms. Through our strategic alliance with Mendix, Kinetech is continually driving innovation for our clients while helping them recognize their full business potential. In the recent Forrester Wave report, Mendix was rightfully recognized as a leader for both their current offering and strength of their strategic road-map.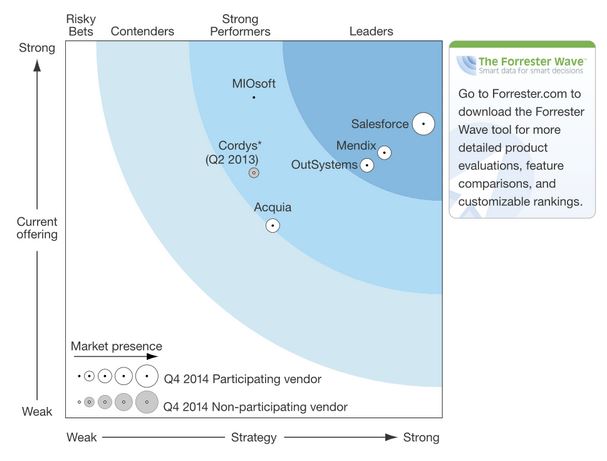 Forrester Wave: Enterprise Public Cloud Q4, 2014
To gear up for 2015, download the full Forrester Wave report here. By utilizing the Mendix Platform as a Service (aPaaS), Kinetech is able to deliver innovation to our customers in iterations. This significantly decreases the application delivery risk while drastically enhancing the overall product. The end result? Our customers receive custom applications at a fraction of the price. Contact Kinetech today to see how we can help transform your business potential into dynamic performance.