Kinetech is proud to be recognized by DesignRush as a Top Software, Cloud, Services & Development company in Texas. The recognition follows similar rankings based on other analyst firms.
2021 Top Software Companies in Texas
The recognition comes after demonstrating the immediate benefit of lowcode and the GovTech Cloud to assist citizens across the United States, distributing over $100 Million Dollars by working directly with Housing Services, Community Development, and other municipal organizations. The GovTech Cloud provides a streamlined application, approval, and case management process.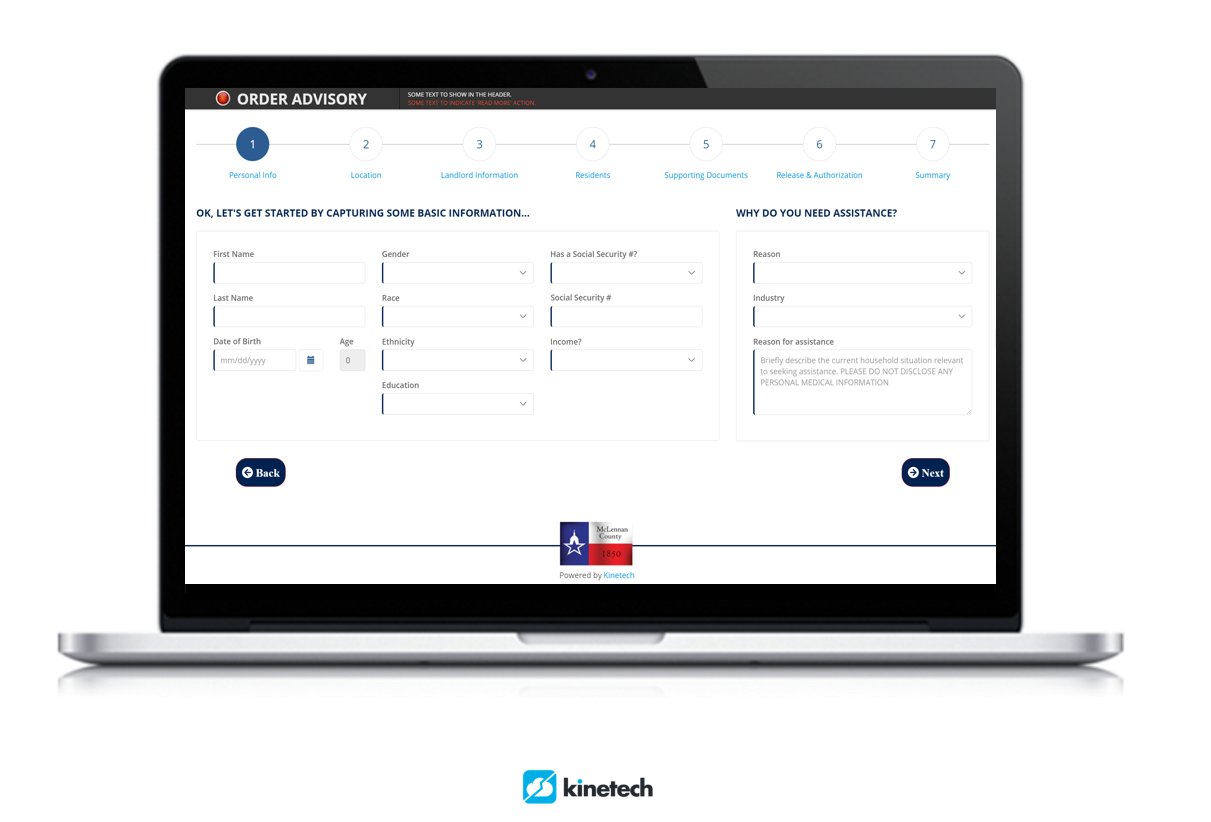 DesignRush is a reliable online guide to finding the best professional companies categorized according to vertical and area of expertise. After evaluating the publicly available software used by over 100,000 citizens Design Rush selected Kinetech as a Top Software Development firm. To read more or view Kinetech's profile on DesignRush visit: https://www.designrush.com/agency/software-development/texas
"We are excited by the recognition and to see our GovTech solution deployed so rapidly to address such a critical piece of the economic recovery (rental / mortgage assistance).
- Michael Guido, CEO of Kinetech
About GovTech:
The GovTech Cloud is a government's innovation engine. Using Kinetech's lowcode templates, any paper-based process can be digitized to support document upload, case management, automated notifications, reporting and analytics. Get your organization communicating with a single point of record. Deploy agile, secure, government specific technology cost effectively using the cloud. Improve the digital services provided to citizens through intuitive, always on solutions. Uncover trends with rich analytics. Typical use cases include Housing, Rental, Utility, Mortgage, and Internet Assistance.
About Kinetech:
Kinetech, a platform Mendix partner, is a provider of custom enterprise software, delivered through the cloud with a focus on improved business productivity. The company focuses on cloud, mobile, and integrated technologies that solve real client problems. Kinetech's service offerings are configured and integrated with other web services (APIs), platforms, and enterprise applications (CRM, ERP, HCM). The company delivers its offerings via internet browsers and on mobile devices. Kinetech designs, builds, and supports mission-critical applications, client/vendor portals, and modernizes legacy systems. Its cloud offerings include Digital Factory (Manufacturing), Kinetech PM (Construction / Project Management), GovTech (Government Technology) Cloud, and other bespoke solutions (Enterprise Cloud).