May 27, 2020 - The San Antonio Business Journal (SABJ) recognizes Kinetech for assisting the city with a cloud-native portal to address a ~4000% increase in requests for rental assistance.
Between the 3rd & 4th week of March the city of San Antonio saw applications for financial housing assistance increase from an average of fewer than 60 per week to more than 2,000, a result of the economic shutdown to address the Covid-19 pandemic.
The paper-based applications, combined with social distancing orders, and a need to address the sheer volume mandated the city rapidly undergo a digital transformation.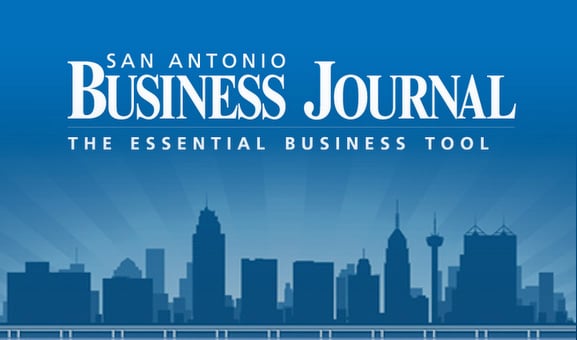 Kinetech Cloud - Featured in San Antonio Business Journal for Assisting the City of San Antonio to deploy rental assistance application in record time.
"Kinetech already had the right security credentials, tools, skill set and agile processes in place to build this application."
Edward Gonzales | Assistant Director - Neighborhood and Housing Services Department (NHSD)
Having previously worked with Kinetech, a Geekdom based enterprise technology provider, on an emergency utility bill assistance solution through the inaugural CivTech SA residency program, the city again consulted the company to tackle this new problem.
The city approached Kinetech as the application volume dramatically increased in late March. Within 12 days, Kinetech had the application ready for use.
Kinetech rapidly accelerated delivery using a low-code application development platform by Mendix, which is a Boston-based subsidiary of Siemens. Low-code is a visual development approach that uses What-You-See-Is-What-You-Get (WYSIWYG) drag-and-drop components and model-driven logic. Kinetech is a pioneer in the technology and leading United States based partner dating back to 2014," CEO Michael Guido told the Business Journal.
Guido and his co-founder Marc Lehane are the two original Mendix engineers in the U.S. The rest of the founding team are ex-Deloitte (Ricky Volz) and ex-Accenture (Jon Lamb) strategy and Information Technology consultants.
"Through Kinetech's strong relationship with the city, we were able to quickly understand the challenges San Antonians are facing and develop a bilingual, English-Spanish solution to serve our most vulnerable citizens," Guido said. "We deployed a minimum viable product in eight business days, co-developing with the city's business and [information technology] teams every step of the way."
The uptake by the community was astounding. Within the first few hours, residents started more than 1,100 applications. During peak demand, the application handled more than 3,000 per day.
The solution also includes visual is flags for case workers (i.e. notice to vacate or utility shutoff) and automated notifications for residents to further improve the user-experience (UX) and provide relief during this challenging time. While similar checks were offered on the old paper applications, there was no way to automatically trigger notifications which risked high-priority cases falling through the cracks.
"I'm originally from San Antonio and my family has called the city home for more than 90 years," Guido said. "It means an immense amount to use technology to help those in need within my city."
Kinetech and Mendix have also partnered and hope to help other municipal governments with similar solutions through a 90-day free trial that will be active until October, Guido said.
To claim a free 90-day license or contact Kinetech about COVID emergency assistance workflow applications (Rent, Utility, Mortgage, loans, etc) please contact: https://www.kinetechcloud.com/contact/
To learn more about Kinetech's GovTech solutions visit: https://www.kinetechcloud.com/govtech
Connect with Kinetech
About Kinetech
Kinetech, a Mendix Platform partner, is a provider of custom enterprise software, delivered through the cloud with a focus on improved organizational productivity. The company focuses on cloud, mobile, and integrated technologies, using low-code / Mendix, that solve real client problems. Kinetech's service offerings are configured and integrated with other web services (APIs), platforms, and enterprise applications (CRM, ERP, HCM). The company delivers its offerings via internet browsers and on mobile devices. Kinetech designs, builds, and supports mission-critical applications, client/vendor portals, and modernizes legacy systems. Its cloud offerings include the Digital Factory (Manufacturing), Kinetech PM (Construction / Project Management), GovTech (Government Technology) Cloud, and other bespoke solutions (Enterprise Cloud).
To read the original article on the San Antonio Business Journal (Paywall) visit: https://www.bizjournals.com/sanantonio/news/2020/05/21/local-startups-app-helps-with-rental-assistance.html