Kinetech is honored that our client, IntelliHubSC has won the 2021 Mendix World Market Impact award! IntelliHubSC is an intelligent hub for all supply chain related compliance needs. Kinetech has served as the end-to-end Mendix platform expert and enablement partner under the leadership of Jonathan Lamb, a Mendix Certified Expert.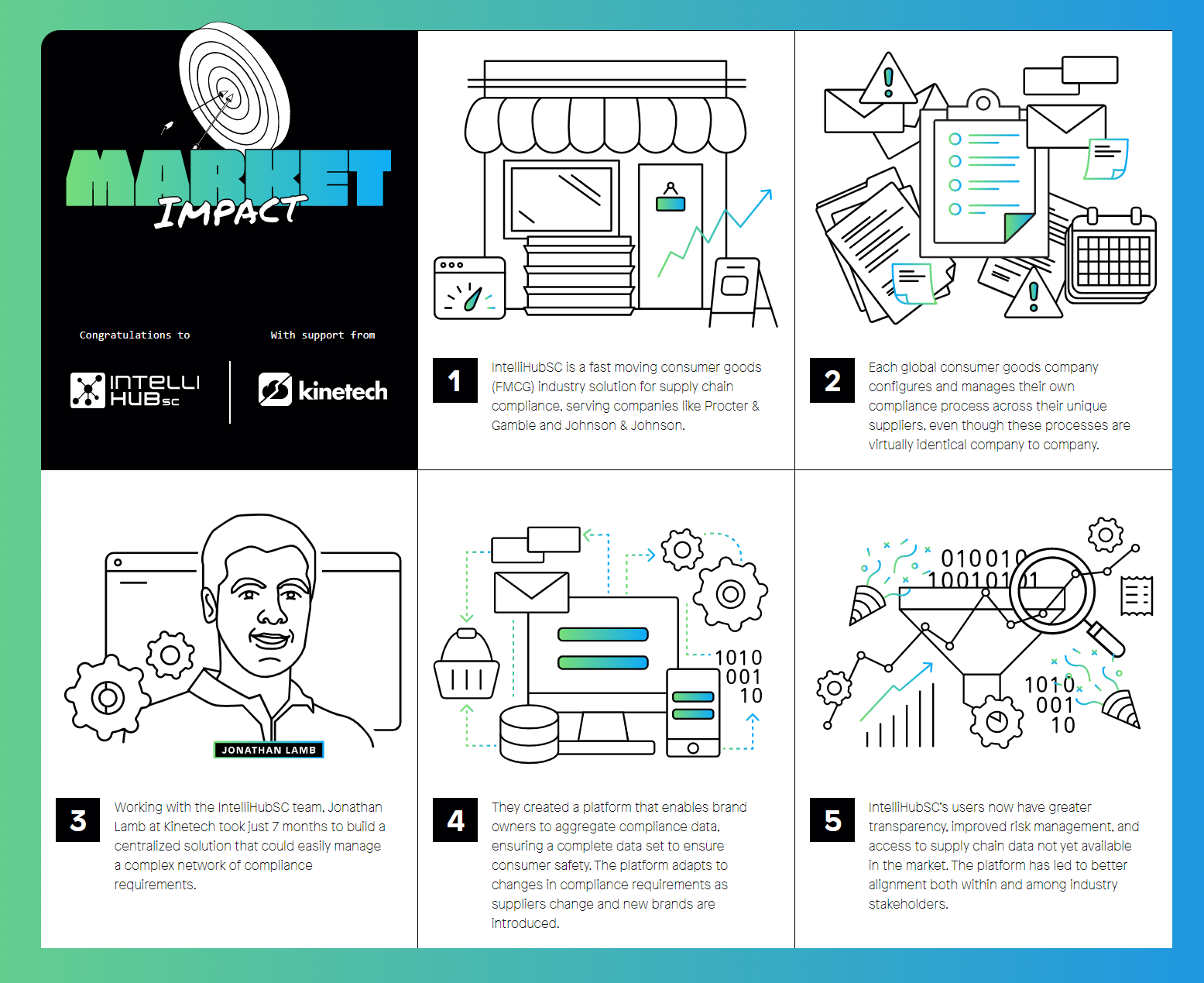 See the original posting / writeup here.
https://www.mendix.com/mendix-world/customer-impact-awards/
About Kinetech:
Kinetech, a platform Mendix partner, is a provider of custom enterprise software, delivered through the cloud with a focus on improved business productivity. The company focuses on cloud, mobile, and integrated technologies that solve real client problems. Kinetech's service offerings are configured and integrated with other web services (APIs), platforms, and enterprise applications (CRM, ERP, HCM). The company delivers its offerings via internet browsers and on mobile devices. Kinetech designs, builds, and supports mission-critical applications, client/vendor portals, and modernizes legacy systems. Its cloud offerings include Digital Factory (Manufacturing), Kinetech PM (Construction / Project Management), GovTech (Government Technology) Cloud, and other bespoke solutions (Enterprise Cloud).