Coming off a record setting Q2, with revenue up 24%, Kinetech is proud to be named a Top 3 Cloud Consultant in Texas by Clutch.co.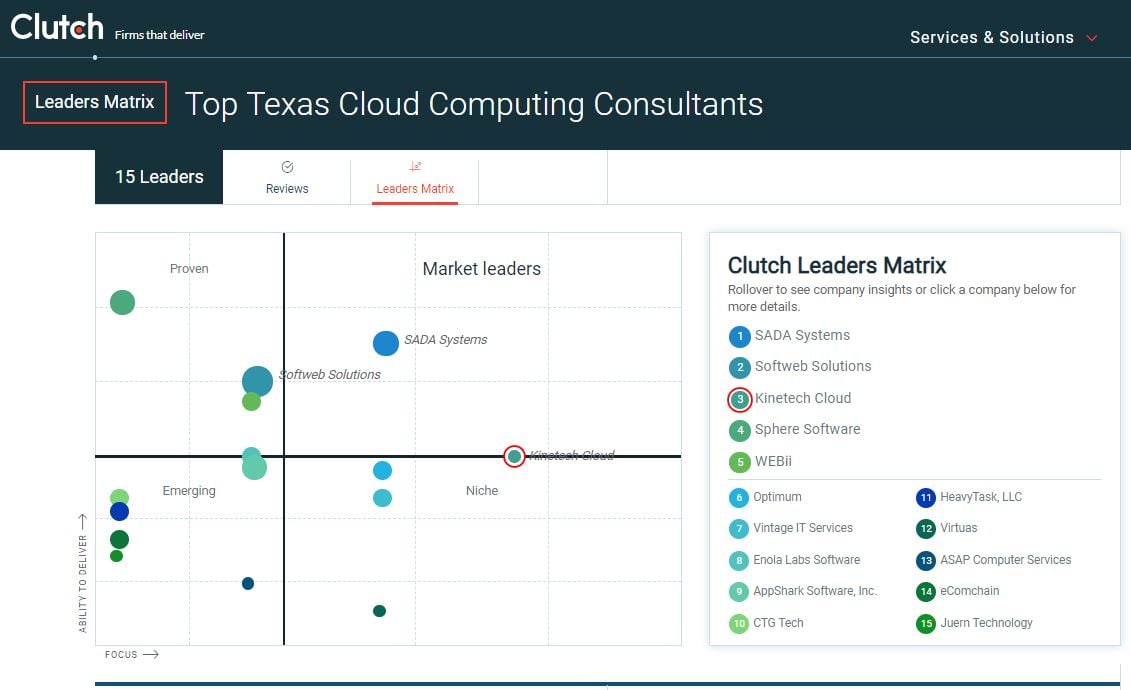 Kinetech Cloud - Top 3 Cloud Consultant, highlights in red.
Our growth in Q2 was driven by strong demand for our microservices architecture consulting, Product Lifecycle Management (PLM), and Mendix implementation services. More than ever, we continue to see the blending of the physical and virtual worlds and the relevance of our software products and services in the market. We are proud of our continued work enabling businesses and governments to recognize their digital transformation initiatives in record time, with client friendly contracts, and unparalleled service" says Michael Guido, CEO of Kinetech.
Learn more about Kinetech at kinetechcloud.com
Or Checkout our client review from Clutch.co