Kinetech name Craig Smith, Vice President of Sales
Kinetech is pleased to announce that Craig Smith has joined the company as its Vice President of Sales.
With over 20 years of experience in sales and business development, Craig brings a wealth of expertise to the Kinetech team, particularly in the areas of low-code software development and enterprise transformation. Prior to Kinetech, Craig served in senior sales roles at Siemens and Mendix assisting enterprise customers to adopt the Mendix platform. Craig is responsible for unlocking further value at Kinetech's customers with lowcode.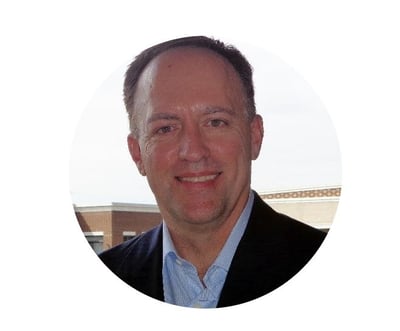 Craig Smith - Vice President of Sales, Kinetech Cloud
"I am excited to join Kinetech at this pivotal moment in its growth," said Craig Smith. "
"I am keen to enable the adoption of our cloud-native, digital experience, and automation solutions for the financial, industrial, and public sector markets. With over 10 years of Mendix implementation experience, Kinetech possesses the highest concentration of expert Mendix developers in North America, and the strongest track record of customer success and reference-ability. "
Low-code is rapidly becoming the preferred way for enterprises to build software quickly and efficiently. Organizations typically adopt lowcode for the three following reasons:
The digital experience status quo is no longer sustainable. Mobile apps /services have raised expectations and awareness on what is possible. Low-code provides organizations with high-quality solut ions that are custom and consistent across channels (Web, Mobile, and ChatBot). A better tool ata fraction of the cost and time to implement.

Back office automation: There are many examples of digitizing paper processes and modernizing existing core processes such as case management, customer onboarding, account origination, IoT / sensor connecting, and compliance processes. In this instance, Low-code provides a 'digital glue' to pull disparate systems together.

Modernization: Sunsetting technologies (cold fusion, lotus notes, etc) are perfect candidates for light-weight low-code services.
"I am thrilled to have Craig join our leadership team. His extensive experience and success in driving value for customers combined with his early recognition of the potential of low-code, make him the ideal leader to work with our client's and partners to fully recognize the most out of their lowcode investments." said Michael Guido, Kinetech CEO.
About Kinetech
Kinetech is a leading provider of low-code software development solutions, helping organizations across a range of industries accelerate their digital transformation efforts. Kinetech's powerful platform enables enterprises to rapidly develop and deploy custom applications, streamline business processes, and improve overall operational efficiency. The company focuses on cloud, mobile, and integrated technologies that solve real client problems. Kinetech's service offerings are configured and integrated with other web services (APIs), platforms, and enterprise applications (CRM, ERP, HCM). The company delivers its offerings via internet browsers and on mobile devices. Kinetech designs, builds, and supports mission-critical applications, client/vendor portals, and modernizes legacy systems. Its cloud offerings include Digital Factory (Manufacturing), Kinetech PM (Construction / Project Management), GovTech (Government Technology) Cloud, and other bespoke solutions (Enterprise Cloud).