Imagine being at the helm of your company's digital transformation journey within the financial services industry. The challenges ahead are imposing, but here's a startling truth: the hidden costs of compliance management may be devouring precious executive and business unit compliance staff's time without you even realizing it. Enter our secret weapon – applications built on the Mendix low-code platform.
Now, let's introduce your key accelerator: Kinetech and our Compliance Complaint Tracker.
Your Accelerator: Kinetech's Compliance Complaint Tracker
After working with many institutions in this industry, we have heard time and time again about the curse of the Excel spreadsheet. I love Excel as much as the next guy, but I also know the pain of managing customer complaints and internal issues in a static sheet. Kinetech has created a composable application template to address this very challenge.

Kinetech builds applications using components from many different software platforms to create a single solution that solves complex business challenges and can be reused and iterated upon. Composable applications are designed to be changed and adapted to grow alongside your business. We then took the core of one issue, Compliance Complaint Tracking at banks, and we boiled it down into a reusable and applicable end-to-end solution that you can tailor and tweak to your needs. This template is the tool that will help you escape the curse of the Excel spreadsheet.

Kinetech's Compliance Complaint Tracker helps Banks by:
Integrating with core systems like Jack Henry Silverlake, Fiserv, and FIS

Offering the ability to escalate issues to the correct person or team.

Providing insights into recurring issues and areas for optimization.

Capturing audit logs to ensure compliance with regulatory bodies.

Addressing the needs of today while remaining flexible to the needs of tomorrow.

Full report query and PDF generation to respond to auditor requests.
The Traditional Approach
Usually, the top 10% of commercial bank customers will generate 90% of the bank's revenue. Those customers are integral to the bank's success. Perhaps this is the case for you?
When an escalation comes in from one of the customers within the top 10%, it is essential to address these complaints as soon as possible to maintain credibility and trust. The typical workflow will involve receiving the complaint from any number of sources, and then multiple email threads across many stakeholders will follow, which are immensely challenging to monitor through resolution. This is just one example of why a system to delegate these VIP escalations is a must-have.
The Kinetech Compliance Complaint Tracker ultimately serves as an escalation tracker that can handle those VIP escalations. The application effectively addresses the most common needs including, but not limited to; replacing email communications, reducing time burdens, and enhancing overall user experience.
Composability Drives Results
Keep in mind, that what we have walked through thus far is a template. This ready-to-go solution accelerator requires minimal customization while remaining flexible to the unique needs of your business stakeholders. Ultimately composable low-code solutions reduce the strain on your IT resources while helping you to achieve faster results, break into the market sooner, and claim market share.
Reusability will drive results faster, better, and smarter.
Keep The Momentum
Keep that positive momentum going. You are solving challenges rapidly and effectively, why stop here with just one template? What's wonderful about this microservice approach is that you can take this accelerator and expand from there. A great example of this is how Kinetech has implemented an AI tool alongside this application that will learn from the responses and questions asked.
Based on what the AI tool finds, it can automate some of the work. This includes things such as offering troubleshooting steps, sharing resources and links, and more! If users are regularly sharing the same resources, that monotonous task can be handled by leveraging AI instead; allowing you and your team to move on to the next priority.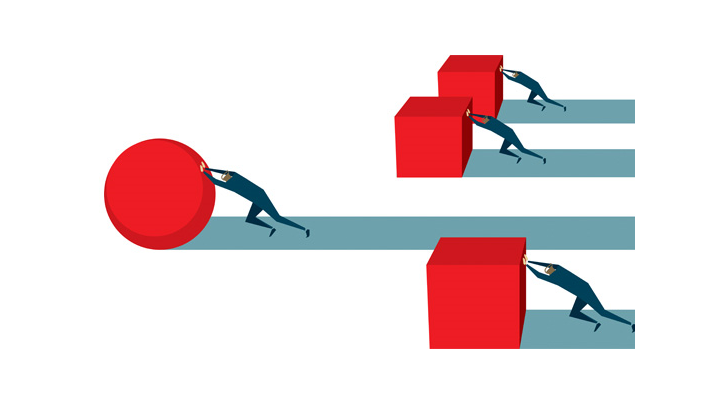 Get Started Today!
Getting started with Kinetech is as easy as setting up a call or heading to our Contact Us form. My typical recommendation is to start small. You can always add on bigger or more projects once the ball is rolling. Consider the processes or tasks you are facing right now that could be a relatively quick win, or perhaps you have a need that is aligned with one of the many templates we offer to the Financial Services industry. Once you have outlined your step one, the possibilities are endless.
Begin exploring the world of fintech challenges and Kinetech's solutions through our helpful one-pager or get in touch with the team today!
____
About Kinetech:
Kinetech is the leading developer of Low-Code, cloud-native, digital experience, automation, and core systems software applications for the financial, industrial, and public sectors. With over 10 years of Mendix implementation experience, the highest concentration of advanced Mendix developers in the United States, and the strongest track record of customer success, you can be confident partnering with us on your most important modernization initiatives. Our composable service offerings are configured and integrated with other web services (APIs), platforms, and enterprise applications.