Insurance is a highly competitive industry driven by data quality and your company's ability to leverage that data via predicative risk models. Recently, a new competitive landscape has emerged.
Ultimately, the industry is about the people and possessions that are insured against loss. What they want, what they need, and how they behave leads to the insurance products, pricing, and risk premiums brokers thrive on. In 2020, especially after COVID-19, what people increasingly want are easy-to-use applications with instant gratification. To keep your customers, you will need to quickly adapt to modern ways of communicating.
If you want to make yourself, your department, or your business more efficient without having to wrestle legacy IT systems or worry about large investments of capital, it is time to explore low-code solutions.
Building Loyalty Though Enablement
Having digital insurance applications is not a groundbreaking concept, but how easy you make customers lives is where your competitors are gaining the advantage. As more and more companies adopt software like Guidewire and Duck Creek, you cannot rest on the laurels of simply having an integrated digital claims management solution.
Take Lemonade Insurance for example. Three years ago, Lemonade did not exist. Today, it brings in over $115 million dollars in gross premiums written, and has captured 10% market share, and is ranked #1 by consumers. How did they achieve such impressive results?
Lemonade Insurance did not exist three years ago but today writes $115+ million in gross premiums written and is ranked #1 by consumers.
Their strategy is delighting customers.
Lemonade does not just capture requests for quote information digitally. Instead, they make their products available through mobile applications enabling people to easily get quotes, buy coverage, manage their policy, file a claim (if necessary), and cancel policies on their mobile devices.
Their mobile first focus on making the product that is easy to use, transparent and accessible from anywhere at any time has led to viral adoption. In the second quarter of 2020, mobile devices (excluding tablets) generated 51.53 percent of global website traffic. In fact, mobile browsing has accounted for approximately 50% of Web traffic since 2017.
If you do not have a mobile solution, you are missing approximately HALF of your total addressable market.
In turn, the viral adoption of their product has resulted in a huge datasets of policy, claims, and user behavior. Lemonade is further leveraging this data with machine learning to provide insights, improve business practices, and evolve faster. This is all reinvested back into improving their digital customer interfaces and iterating to an even better experiences for everyone who uses their app. This is fundamentally what agile development is all about.
Does your company have a mobile / cloud first strategy? Are you investing in your customers the same way? This may seem like a daunting task, but a proven process with an experienced team can help you achieve these goals faster than you might expect.
Innovate or Die - Leapfrog the Competition
'Low-code solutions' are helping insurance companies quickly develop user-friendly, customer facing solutions in as quickly as two weeks. Low-code solutions are intuitive visual editors where web and mobile applications can easily be created without writing code on a drag-and-drop interfaces.
Low-code technology offers many possibilities for rapidly improving customer experiences. For example, one low-code application allows people to scan their driver's license and can read information off the license using a character recognition (OCR) technology to validate identify and auto-fill fields saving the customer time & effort. This technology could easily be leveraged to automatically verify someone's birth date, address or other information to drastically reduce human error while offering near-instant quotes.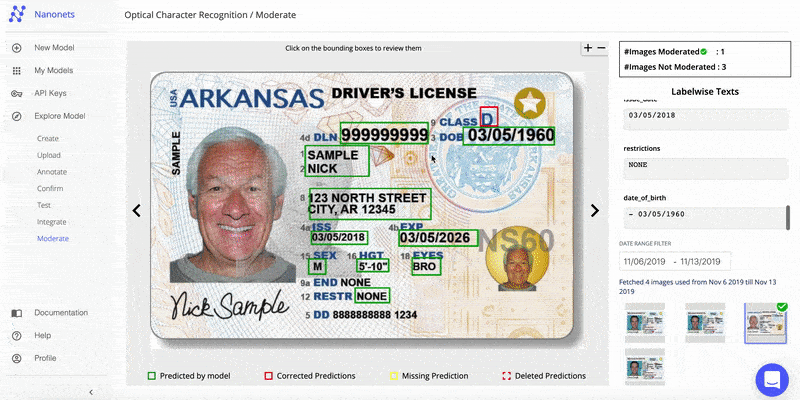 Generating a Substantial Return-on-Investment (ROI)
Low code does not just save time. A Home Owners Association (HOA) insurance provider, is implementing a digital HOA Insurance origination quote & binding system. With a fully digital self-service portal with electronic signature capture, the application is expected to generate approximately $50,000 worth of premiums / month.
An additional $175,000 can be captured in the time that it would take to build a traditional digital application.
With the application built in a matter of a few weeks, that means an additional $175,000 can be captured in the time that it would take to build a traditional digital application. Because it is digital, the solution will also assist in expanding to new markets.

The benefits do not stop there. The broker may now use the free-time saved from the rapid deployment to develop other digital products in the extra three and half months they would have spent developing the digital HOA application if using traditional development. This leads to a compounding effect where new products can be launched faster, quickly generating additional streams of revenue.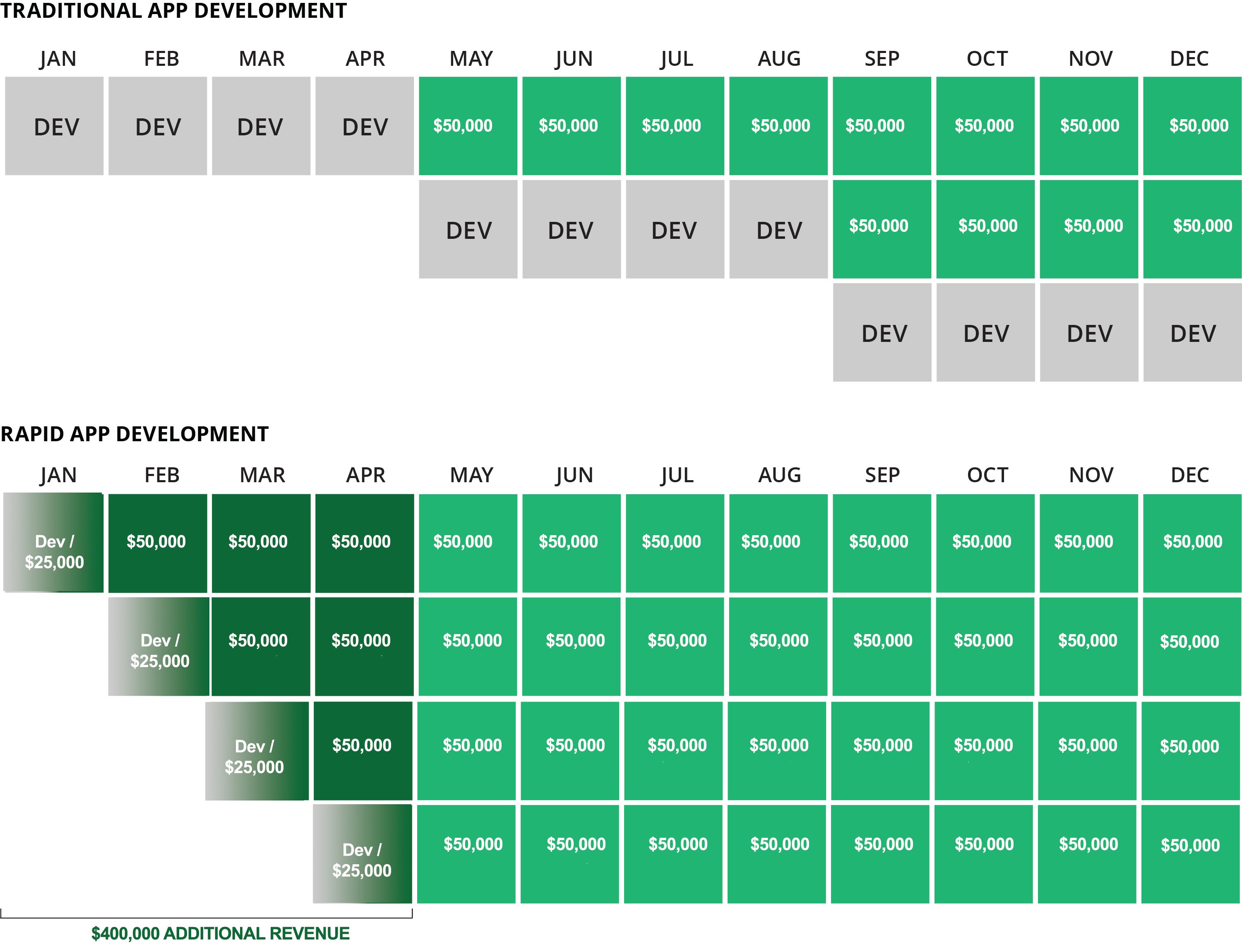 Rapid development and deployment of these low-code solutions have three distinct advantages that insurance companies are leveraging:
They allow new digital interfaces and products to be built while leveraging existing solutions using standard REST APIs
They can be deployed in a few weeks, which means faster revenue generation and better access to user behavior data (which in turn means faster evolution to what customers want)
They do not suck up a ton of IT or department project management time, which means other projects, revenue generating streams, or cost savings initiatives can happen simultaneously
These are the types of solutions leading insurance brokers are leveraging to beat the competition and gain a compounding advantage in the market.
Do Not Fall Behind Your Competition
If you want to quickly adapt to your customer's needs, increase transparency, and win their business over competitors, you need easy-to-use and easy-to-implement solutions today. Other companies are already adding these digital products and self-service technologies to their arsenal.
In comparison, where do you stand? Are you processes still paper based? Can customers access and manage their own accounts 24/7/365?
Is your mobile app a standard website adaptation or a truly standout customer experience?
To learn more about insurance low-code solutions or to talk to an expert about your specific needs, call: +1 832.426.2000 or visit kinetechcloud.com.